Welcome to the website for                                   
New Beginnings Church of the Nazarene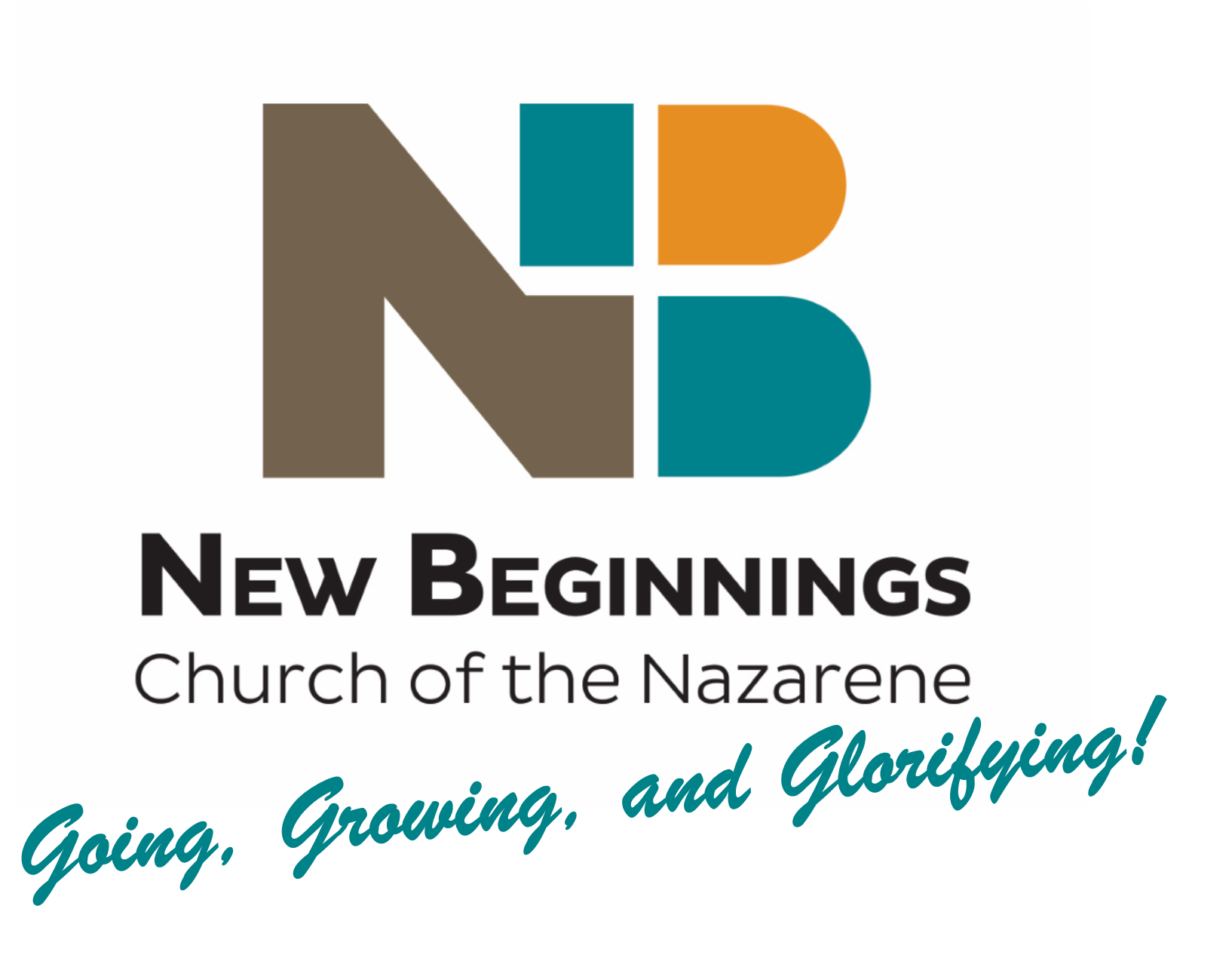 Loudon NH
---
---
1-Day VBS is Coming!   

Sunday, Aug. 1st!

   

9 am – 1 pm!

Save the Date!   

For Grades 1-5  and it's Free!
Join us for a one-day, 4-hour, ALL CHURCH event on Sunday, August 1 from 9-1.  The children entering grades 1-5 will begin at 9 am and will rotate from Opening to various stations such as Crafts, Cooking, Creative Drama, Games, and Snacks!  There will be a preschool component from 11-12 and a worship service for any adults and teens not actively serving the children focusing on the very same Bible Story, "The Prodigal Son".  There will be a picnic lunch from Noon to 1 pm where the children will do some type of presentation/show and tell.
Bring a Friend! You and your friend will receive a prize!
---
SUNDAYs:     
9:30-10:45am  Worship Service  –  At the church.

   (Communion on third Sunday of each month.)  

9:30-10:45am  Worship Service  –  Live Stream via YouTube. Find us here on:  YouTube  

 

11:00am  Summer Discipleship Class  –  Will be offered to Adults and Teens (6-12 Grade.) It's a video series "Virtual Holy Land Tour" (starts July 11.)

  
---
Current Social Distancing Information
Our sanctuary chairs are back to their (almost) normal configuration.  We have left a bit more distance between rows than we used to have.
Please continue to be sensitive to the distance between you and those around you when in the sanctuary and foyers.
The far-right quarter of the sanctuary will still be 'masks required' while the other three quarters of the sanctuary will be 'masks optional'.  Bond Hall is still available for those wearing masks.
---
TUESDAYs:
7:00pm – 8:00pm   Men's Bible Study – via Zoom. Contact the church office for the LINK.
–
WEDNESDAYs:
7:00pm – 8:00pm   Prayer Time – We gather for prayer via Zoom. Contact the church office for the LINK.
---
New Beginnings Church of the Nazarene
33 Staniels Road, Loudon, NH 03307 / (603) 224-1311
Email: office.LNBnazarene@gmail.com
Office Administrator's Hours working from home:  Tuesday-Friday:  11:00am-4:00pm
Pastor David's & Pastor Lynn's Office Hours: Tuesday-Friday 9:00am-3:00pm    (Please call first, as our schedules are unpredictable.)
---
AmazonSmile:  You shop. Amazon gives.
Amazon will donate 0.5% of the price of your eligible AmazonSmile purchases to New Beginnings Church of the Nazarene whenever you shop on AmazonSmile.
You can select a different charitable organization after signing in.
AmazonSmile is the same Amazon you know. Same products, same prices, same service.
Support your charitable organization by starting your shopping at smile.amazon.com